report A claim, INCIDENT, OR DISCIPLINARY MATTER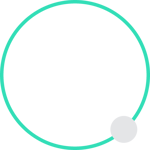 Notify The Bar Plan immediately, in writing, upon notice of any claim, incident, error or omission that could become a claim. If you're worried that reporting a new event may fall outside the effective dates of your current policy, or if there are other exigent circumstances, use the online form below to expedite your submission.
Where do I report a matter?

Send your report, in writing, to 622 Emerson Road, Suite 100, St. Louis, MO 63141; via fax at 1-844-824-1618; or complete our form to Report a Claim, Incident or Bar Complaint below.
What should I include in my report to The Bar Plan?
A complete chronology of events leading up to such allegations;
A "date of error" meaning the date the alleged error or omission took place; and
"Insured's first notice" meaning the date the insured first knew of a potential problem arising from his/her representation.
What happens after I report a claim, incident or bar complaint?

Once your initial written report is received, it will be reviewed and assigned to in-house Claim Counsel who will then send a letter of confirmation, which may also seek additional facts. Once a claim or potential claim has been made, do not discuss the matter without first consulting the Claim Counsel assigned to the file. If necessary, legal counsel will be retained by The Bar Plan to represent you.
Cyber Liability Claims

If you have purchased a standalone cyber liability insurance policy through The Bar Plan, report a breach by calling Cowbell Cyber at (833) 633-8666 or by email at claims@cowbellcyber.ai