THE BAR PLAN FOUNDATION
GOLF TOURNAMENT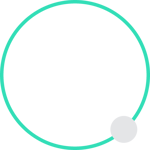 PLAY A ROUND
TO SUPPORT
THE FUTURE
OF THE LAW
Since its inception, the participants and sponsors of The Bar Plan Foundation Annual Fundraisers have raised more than $350,000 for various charities and law school scholarships in our communities.
THE BAR PLAN FOUNDATION TOPGOLF
FUNDRAISING EVENT WILL BE HELD ON
TUESDAY, SEPTEMBER 19, 2023.
STAY TUNED FOR MORE INFORMATION AS THE EVENT DRAWS NEAR!
It's not golf, it's Topgolf! Join us for a fun time in a relaxed atmosphere for an afternoon of light-hearted competition and conversation at Topgolf in Chesterfield, MO, featuring high-tech, climate-controlled hitting bays and a comfortable and inclusive golfing environment.

This event will be a Topgolf tournament with six-person teams and prizes will be awarded to all individuals on the first and second place teams. Raffles, Long Drive and Hole-in-One competitions will be available for purchase.