A LEGACY OF PROTECTION.
A HISTORY OF EXCELLENCE.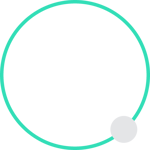 CREATED BY,
AND FOR,
THE LEGAL
COMMUNITY
In addition to their insurance and financial expertise, The Bar Plan's Board of Directors and the majority of our team members have real-world legal experience. We understand the challenges, ambitions, and needs of solo and small-to-mid-sized firms. And, we've proudly served the legal community since 1986.
Here for the legal community since 1986
In late 1983, many commercial carriers were either exiting the lawyer's professional liability market or forcing significant rate increases (100+%) on their policyholders.

In response to this crisis, State Bar Associations across the country began researching ways to assure that attorneys in their respective states would be able to find professional liability insurance coverage, and The Missouri Bar was among them. Sixteen states formed companies for the purpose of providing lawyers with a financially stable insurance carrier committed to writing lawyers' professional liability insurance and serving the legal community for the long term.

The company now known as The Bar Plan Mutual Insurance Company began facilitating the sale of lawyer's professional liability policies in 1983 and has existed in its current form since 1986.
The Bar Plan is proud to write lawyers' professional liability insurance in Missouri, Kansas, New Mexico, Indiana, and Tennessee. Working with our subsidiary, The Bar Plan Surety and Fidelity Company, we write Court Bonds in all 50 states. The Bar Plan Foundation provides CLE seminars, practice management services, and a confidential risk management hotline.